Time to open up that picture shoe box! At NCPS, we have a highly skilled staff capable of breathing new life into your treasured photographs. With older film, the colors and clarity of a photo will fade over time. Extended sun exposure can also dramatically damage a photo. Our Digital artists have years of experience restoring and retouching photos to suit each client's needs. Every image is manipulated by a person every step of the process, no batch image processing here. The following services are billed at $150 / hour prorated to the nearest quarter hour. A minimum of 1/4 hour is billed for these services. The following examples are displayed courtesy of our customers.

Color Restoration
Roger Gartland brought us this beautiful image of a pristine mountain lake. Years of exposure to sun light, while framed, took a toll on the picture. We started by digitizing the original photo on one of our hi-resolution large format scanners. Once a picture is digital, we can use software like Photoshop to enhance and repair every element within an image.

Scroll over each image to see the final result.
Photo Damage Repair
Unfortunately, pictures do get damaged or torn from time to time. Now more than any time in history, it is likely that a photo can be repaired to a near perfect condition. This is the next level of service beyond color restoration. Our artists can fix torn edges, water damage, spots, etc... Each image will be reviewed in advance in order to accurately determine how much time will be required to complete the repair.

Mr. McGuire brought us this photo to see if we could make any improvements. We were able to completely repair all tears and spots as well as increase contrast and clarity throughout the image. Our client was very pleased with the result. If necessary, we will go back and make additional improvements at the customer's request until he/she is totally satisfied with our work.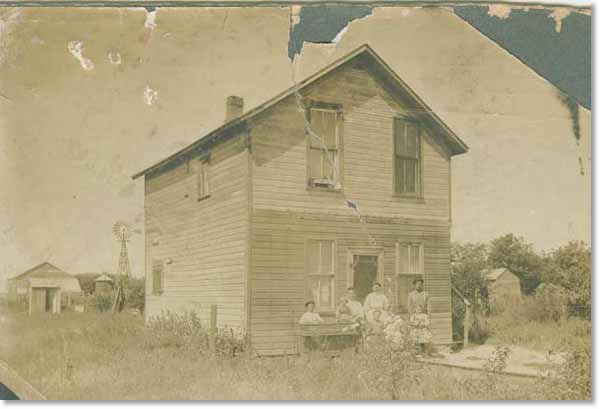 Person Removal
Times change and so may the people in our lives. Perhaps you have a photo containing a person you no longer want to see or remember. Maybe, there is someone distracting in the background you would like to have removed from your photo. In these cases, don't fret, we can help you. Once again calling on the skills of our digital artists, NCPS can seemlessy remove people or objects from your photos.

Mr. Davidson brought in a family photo from a beautiful beach location. Our customer loves the photo, but wanted to have a person removed. In this case, we were able to not only remove the individual but also relocate another person in order to maintain balance within the picture. The final image result is clear and seemless!
Terms & Conditions
The previously mentioned services only apply to digital image files. All photos must be saved in a digital format such as jpg, tiff, psd. If you only have an original hard copy of a photo, we do have scanning services available. Typically, the higher the resolution of a file, the better. For more information on image file size, please refer to our F.A.Q page.