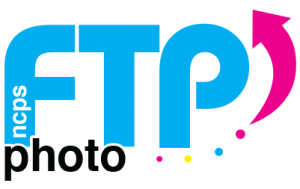 The NCPS FTPhoto client is our new integrated system, for you to easily create orders and send your files. The FTPhoto engine contains an ordering front-end, with an integrated FTP client, which provides a single-step alternative to the anonymous FTP drop box.
FTPhoto is platform-native (not Java), and available for both Windows and Macintosh users. We even have a second Mac version for those with older systems, including PowerPC machines.
The NCPS FTPhoto Client's features include:
Your files upload, and we receive your order form, in one step.
Individual files or entire folders may be selected, even with "drag and drop."
You may specify easily whether a service is being ordered for "this file" or "all files." This also applies to any special instructions you might add.
Separate orders, related to different jobs, may be created and uploaded in one session.
Orders may be saved for later upload, or saved in progress for later editing.
Uploads that are interrupted by network problems, or aborted deliberately, can resume later from the point left off.
The order form is encrypted, to ensure confidentiality of your identity, NCPS account information and/or your credit card.
Download the version of the NCPS FTPhoto Client for your computer.
Windows 7 SP2 or better (64-bit, hiDPI support)
Windows 7 SP2 or better (32-bit)
MacOS 10.10 or better (64-bit, Retina support)
Linux versions tested on Ubuntu 16.04.3
Click here for online help (also available from within the application.)